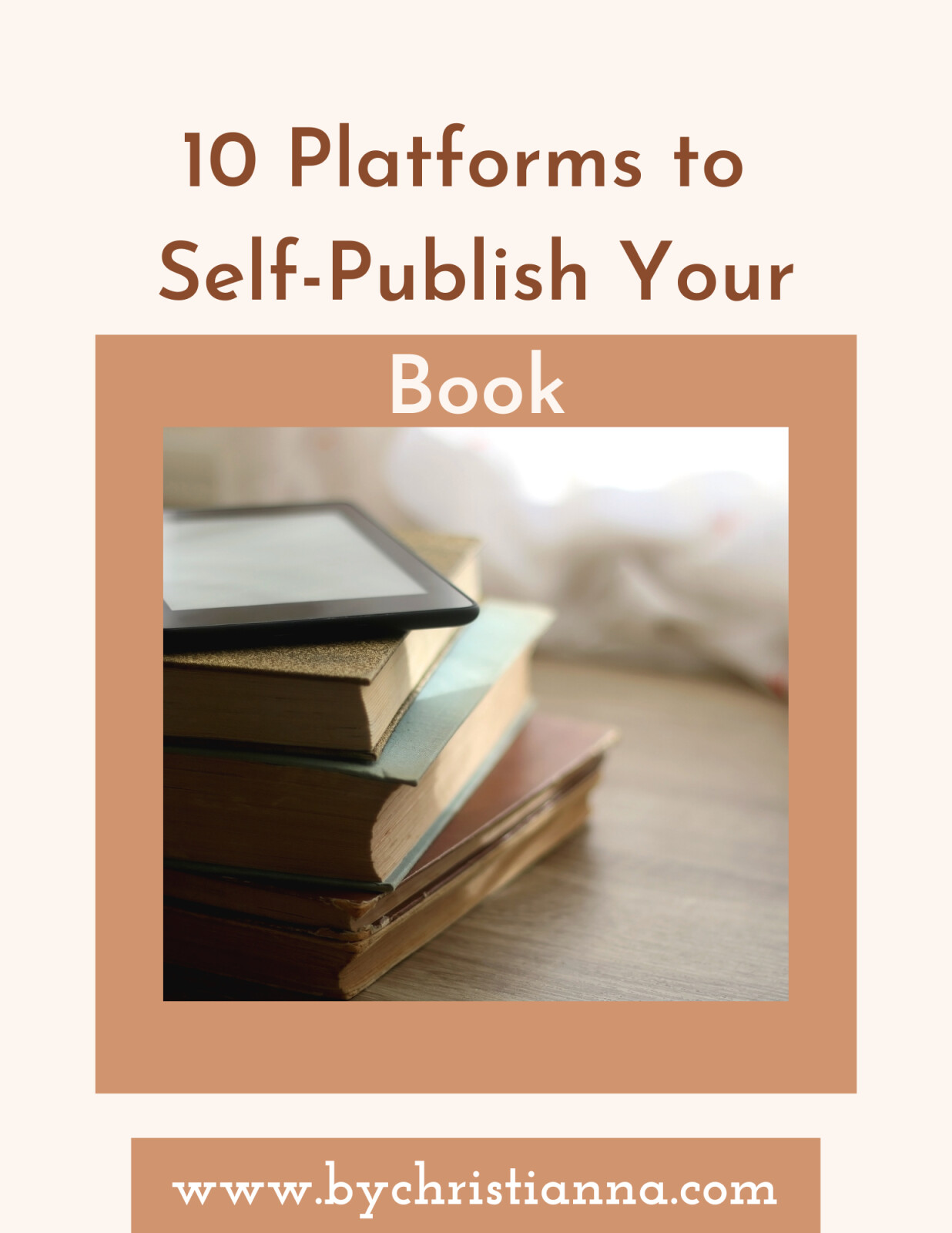 Self-Publishing Changed the Game
Self-publishing allows anyone to become an author. It's the dream of millions to be a published author, to share their stories, and make a great income doing it. In the past, self-publishing looked like finding a printer, painting hundreds upfront to have the book printed, and selling copies out of the back of your car. But technology has expanded, and publishing can be as simple as uploading your manuscript and cover files. Your book can be available as a print-on-demand book or ebook and sent all over the globe. There are other aspects involved in fully optimizing the publishing process. One thing at a time. Where do you publish?
10 Places to Self-Publish Your Book
So where should you publish your book?
There's a Wide vs Amazon Exclusive through Kindle Unlimited debate. Some authors are fans of Amazon exclusivity and have made thousands of dollars on that platform. Others have gone Wide — from the start or over time from Amazon — and have made thousands of dollars. The money you earn depends so much on your marketing and how you engage with your readers or buyers. It depends on your goals and long-term strategy. I don't think that one company should be the only place you're selling. There are horror stories of people losing their KDP selling accounts, and any due royalties because of whatever reason. Diversity is the name of the game.
Being in Kindle Unlimited can be a temporary method to help you gain traction in the beginning, but I think an author is best served by going Wide and going direct (not using aggregators that take a cut of your royalties) when possible. So for me, I publish directly through Amazon KDP but only allow them to distribute to Amazon. To get into the other stories, I'd use Draft 2 Digital and Ingram Spark because they distribute Wide and to different platforms quickly. If you go Wide, publishing directly to the platforms is advised because you have access to more features like advertising and other aspects.
---
Self-Publishing Checklist
Mailing List Set Up
Completed Manuscript
Edited Manuscript
Marketing Plan Created and Implemented
Formatted Interior Pages for print and e-book
E-book and print book cover
Distribution Company Selected
Metadata Prepped
Release Date Set
Want to save this as a notion template?