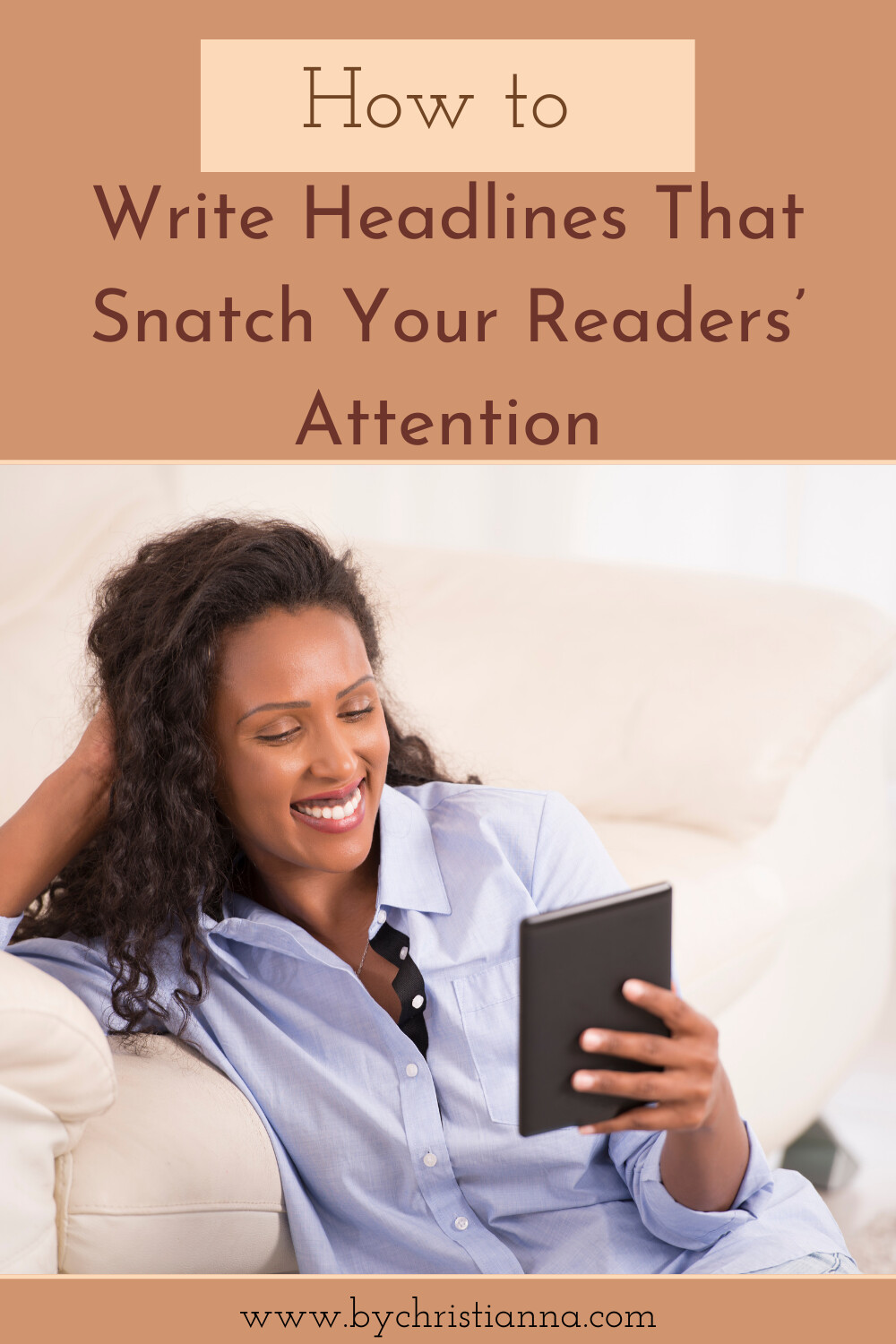 Your post could be dripping with gold nuggets, but if your headline is lackluster, no one is going to read it. The headline may be the only words your audience reads. Front-load your posts with hooks if you want to keep eyeballs scanning your words and read all of your content.
This starts with your headline.
So how do you come up with headlines that snag people's attention?
Headlines that grab attention
Spark curiosity
"What's the Best Use of Your Time as a Freelance Writer?"
Why should you ask questions in headlines? Because it naturally sparks curiosity and makes people think. They begin to work the answer over in their mind, and they want to keep reading to see if they're right or if you know what you're talking about.
Promise actionable solutions
"The Tried-and-True Way to Make $1000 as a Writer"
Writers are mostly concerned with writing, and how to make money is often an afterthought or a mystery. With this method, you're already answering the question they've been asking. They just need to keep reading to get the process.
Answers a specific question
"Craft a Copywriting Portfolio (with no clients)"
This is a very specific question and one that I had when I was first starting as a copywriter. After I answered it for myself. I created
a 12-page guide that walks you through my process
.
But when you answer your audiences' questions, they begin to like you, trust you, and keep coming back to you to help them.
You can also assign numbers, like the 'Top 5 Ways' or '30 Days of Content in an Hour'. When you do that, it makes your content seem more creditable. People like stats and numbers because they feel concrete and official.
For extra practice and A/B testing, write multiple headlines to make your point. Every headline isn't going to appeal to every person, to every personality. One personality typing system defines people as Blueprints, Knowledges, Nurtures, and Actions. You'll want to try to hit each of these by creating headlines that:
connects to emotional points
uses numbers and data points
gives an actionable solution
offers a definite process
Examples
Topic: Create an email list
Emotional: Build a Community with Your Dream Client

Data and Numbers: 5 Ways to Get More Engaged Email Leads

Solution: The Best Way to Keep Subscribers on Your Email List

Process: How to Get Your First 1000 Subscribers Step-by-Step
This practice will help you improve as a copywriter and marketer. It will help you to be able to repurpose content better, which is one of the service packages I offer as a copywriter. I work with entrepreneurs to strategize effective ways to convert one piece of big content into multiple pieces of micro-content.
This saves time, gives them more omnipresence across their social channels, and cuts down on lead conversion. There's no reason to start from scratch every time you need to share content.
Besides these handy-dandy tips and tricks, you need to know who you're talking to. Conversations with mechanics will be different than tiny home enthusiasts or fantasy authors. If you want to save time and use the same tool that successful, high-earning influencers and marketers use, try this AI tool. It's a time-saving, game-changer. Get 10,000 bonus credits when you sign up through my link — go here to sign up