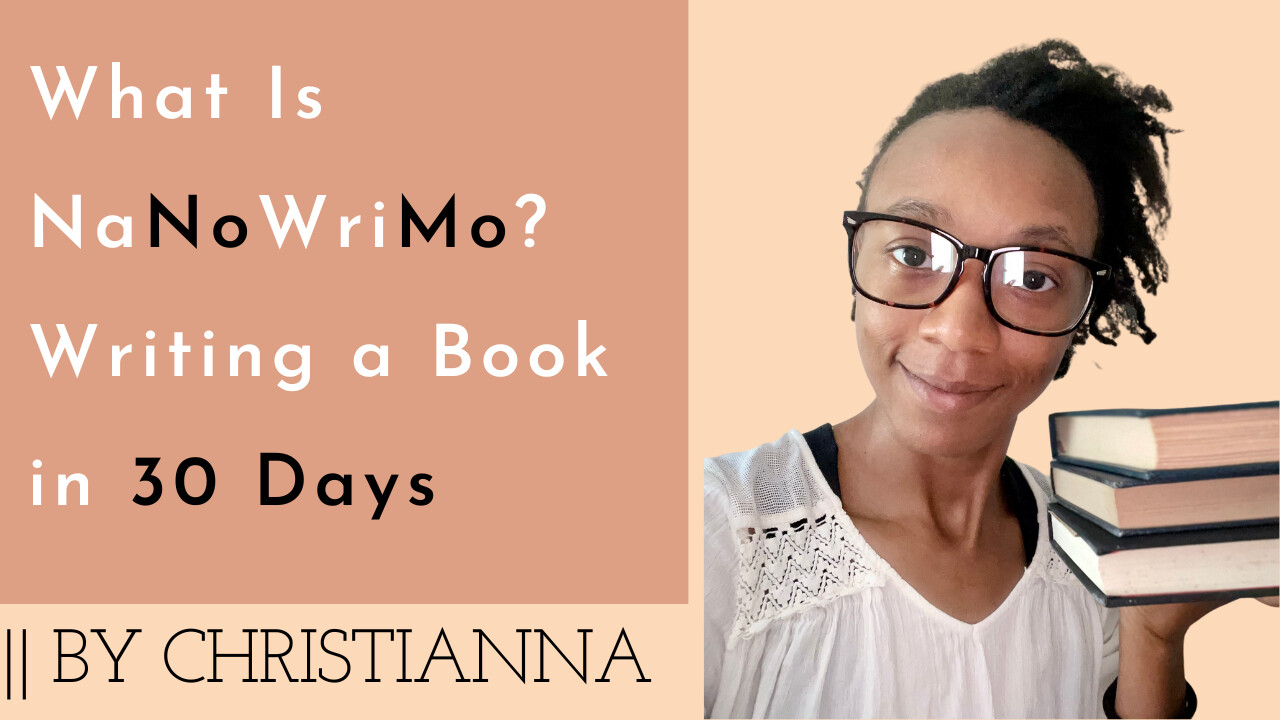 It's a nonprofit that believes your story matters, and they host a global 30-day writing frenzy for the month of November. People from all over the world are focused on writing a 50,000 word first draft of a book.
It's social networking event for writers worldwide.
Since writing is a solitary activity, the community aspect is amazing as well as thousands of people all working towards the same goal. I've signed up and participated in the past, but I've never won. I have always dropped out and given up before then.
If you're doing NaNo this year, then we can be buddies; I'm Christianna Johnson there.
Am I doing traditional NaNoWriMo? Sort of. I plan to draft 50k in my new project – we'll call it Project Nix. But I might track all of the words I write during the month. I'm a blogger, indie author, virtual assistant, freelance copy and content writer, so words are an interesting metric to me.
NaNoWriMo Checklist
1. Create your account

here
.
It's simple to sign up, and NaNoWriMo will email you throughout the coming weeks to help you get ready. They will let you know about local writing meetups and events, prize opportunities, and tips.
2. Pick your project and set your goal.
One of the fun things about NaNoWriMo is watching the progress of the graph as you enter your daily word count. There were a few glitches last year as they updated the site, but things should be smooth running this year. Whether you're running it as traditional, 50k NaNo or going in as a rebel, you have to know and define your goal for yourself.
3. Find your buddies.
If you have writing friends online or in real life already, see if they're planning to write this year. If they're local to you, you could plan to meet up and write together. If they're only online, then I'm here for that. I plan on running a few live write-ins on my YouTube channel so you can subscribe if you haven't already –
click
here.
4. Make your schedule.
Go ahead and break out your calendar and mark out the days in November you know you're not going to write. Like the day before, day of, and possibly the day after the holidays. Make an appointment with yourself for the date and times you will write. This is especially necessary if you have any responsibilities at all – like a job, family, kids, partner, friends, or pets. Communicate your plans and boundaries with the relevant people in your life.
I wrote a blog here about how to write more without being distracted, and you can
read that here
. I know my attention is never called away more than when I start writing.
So what's the plan for you? Are you prepping or are you going to jump in blind?
I created a Word Count Tracker Bundle, and you can access that and other resources in The Introverted Writers Resource Vault (that is such a long name). You'll receive the "10 Places to Self Publish Your Book" guide first and then an email to create an account for the vault with other guides to help you in your writerly journey.

Here is your link for that
.