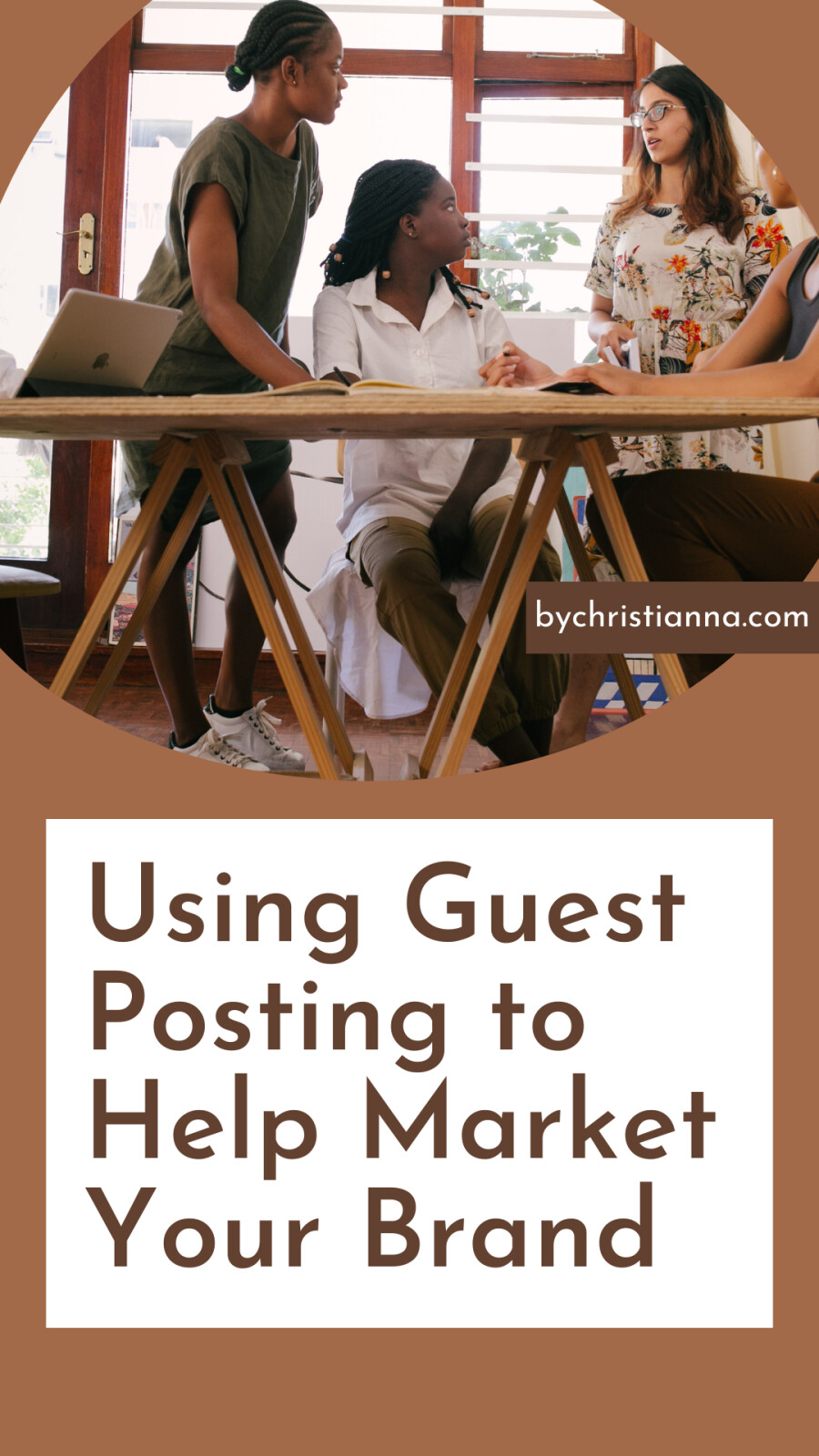 When you're full-time – as an employee, parent, student or whatever – and writing on the side, you may not think you have the time to market. Juggling everything can feel like too much. You already need time to write the book as it is. And while you might think buying ads is the best way to market yourself, it's not.
One way you can market yourself is by guest posting on other blogs.
Guest posting does two things for you. The first is get your name and brand in front of thousands of eyeballs that otherwise wouldn't have seen you. Secondly, if you have identified your niche and perfect readers, then you will have the opportunity to attract people back to your website – which should be fully optimized to capture leads.
Brand, genre, and niche are terms I use almost interchangeably, but they are different and touch on different things. Your brand is who you are and how you show up online. As an author, your genre is the theme of books you write. And niche is also your focus and theme of topics you write.
The places you post to should be aligned with your brand. If your niche is mental health, then post to family or lifestyle brands could fit as well as self-improvement. Pitching to a beauty or fashion brand probably wouldn't -- unless you had something very unique or creative to make that appealing. It might not get many visitors to your site since that's not the kind of information they go to a fashion site for. But it is a place you've been featured which you can add to your portfolio and media appearances.
Sign up for sites like HARO – Help a Reporter Out. HARO is a site where reporters, journalists, and other brand professionals basically post opportunities for you to pitch them.
Pitch to brands that align with your brand. If you don't think of yourself as a personal brand, change your mindset around that. Everyone has a personal brand, not just social media influencers or celebrities. Most just don't monetize it. They don't get paid to be them.
One resource that taught me about guest posting is my business coach, Martha Krejci. While she has a ton of free resources and programs, she highly recommended
Traffic Secrets
. It's written by Russel Brunson, an introverted serial entrepreneur and best-selling author. He is a marketing pro, and in his book, he lays out a complete marketing plan. While he promotes using ads, there is a lot of information in the book that you can use organically.
One tactic is creating a Dream 100. Dream 100 is a list of 100 (to start. Can be more.) people or brands whose audience you'd love to get in front of. You can use the Dream 100 and create a category of blog and websites you'd love to be featured in. When you have your business set up – website, products, services, socials, email – you can totally change the success of your business. I recommend you buy the book to get the full plan – there's no point in me re-writing the tactics for you when he explains it all beautifully. Reading that combined with my business coach's teachings just opened up a whole new awareness for me of how I can show up on social media.
If you want to get started on your Dream 100, you can access my Guest Post Guide inside of the Introverted Writers' Club Resource Vault. The vault is home to all of my resources and guides. You have access to them and other bonuses I create. Right now, the Guest Post Guide, the 10 Platforms to Self-Publish Your Book, and more.