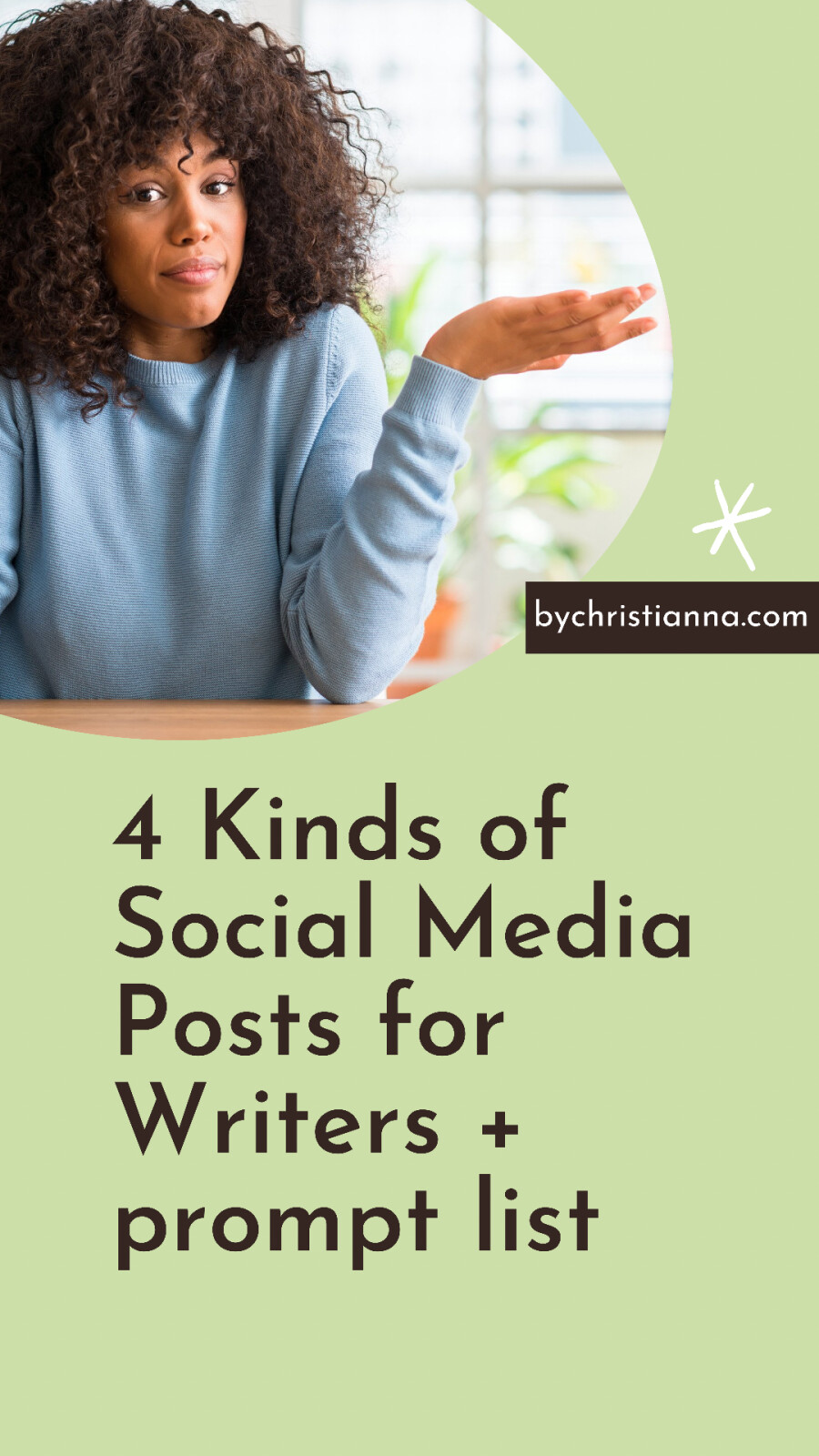 I found it really challenging to find readers and build a community. Writing and publishing a book to market is a great accomplishment, but a book needs readers to be worth the effort.
Marketing is a huge aspect that I wasn't prepared for, but it can be a lot of fun. Rather than feeling like marketing is this terrible overwhelming thing you have to do, think of it as this wonderful opportunity you have to meet new readers. Using content marketing to funnel readers to you can be fun and easy and you can make new connections with people you wouldn't have otherwise.
Social media is one of the most powerful and accessible tools for writers to meet and engage their audience. It is a doorway to your perfect reader's world. Mastering your social media — or at least being competent and consistent — is an essential part of the author's marketing.
But what do you post to social media? Don't overthink it — it's easy! Understand that as an author you are a personal. Let your audience connect with you.
Social media lets you be creative and show your personality.
I'll share a few post ideas to get your creativity going AND grab your prompt list at the end.
Your book
If you're not yet published, you can share your progress or your inspiration. Share behind-the-scenes, teasers, even free chapters. You want to market before the release some time in advance.
If you are already published and just starting with social media, that's more content to share. Share about the premise, the characters, your inspiration, reviews.
Do giveaways for your book, merchandise,fan art or workbooks and journals — depends on your genre.
Include a Call to Action
A call to action is the next step you want your reader to take.
You want one clear call to action on everything you post. Only do one because people do not want to try to pick and choose which thing they've been asked to do. Instead, they'll do nothing.
Pick one call to action.
Example: join my newsletter for a freebie, follow my IG for more content like this, subscribe, etc…
What is happening in your life?
You are your brand. People are interested in what you do, in who you are, and being apart of your brand. Authors are ordinary people who made the extraordinary endeavor of writing a book. Sharing about you helps them see that you are essentially the same, that you're a human like them, and you are 'their kind of people'.
So post about your life, books you read, stuff you do.
What new writing tips are you learning about? What new workshops and trainings or craft books are you exploring?What new, wonderful coffee shops have opened up in your town Learning a new skill or software or offering a service? Talk about it and tell a story.
People connect with stories. By sharing the ordinary, personal aspects of yourself, you create "me too" moments. Your audience realizes you're just like them.
Share other books in your genre
If you're a writer, you should be a reader, especially in your genre.
What books do you enjoy reading? Who are you a fan of?
Share what you're reading or your favorite books and authors with others. And support other authors! When you share other authors, and tag them, that's a networking opportunity. It opens you up to collaborating and cross-promoting your audience with each other.
Ultimately you want your audience to become your readers, to follow you down the funnel to your world. You want them to pass through the doorway into your email list ultimately, your Facebook group, and your sales page. But a lifelong reader is more valuable
Are you ready to connect with your readers? Grab your social media post prompt list — click here.